The mirror from the Franky collection, designed by Diego Grandi, wins the Archiproducts Design Awards 2021 in the Decor category. The product that stands out for its transversality: the ironic and customizable design allows the mirror to overcome its primary destination as an accessory for bathroom furniture, making it capable of invading any room in the house, in search of continuous transformations.
Franky will be awarded during the evening of 25 November in Milan, within the exhibition dedicated to the Winners 2021 at Megawatt Court in the Tortona District.
Bonus Idrico 2021 | Last call!
Replacing the old sanitary fixtures allows you to take advantage of the taps and sanitary ware Bonus, recognized to people residing in Italy, with which you can request up to 1000 euros for expenses incurred up to 31 December 2021.
To renovate your bathroom and access the Bonus, choose the Azzurra collections that integrate the patented Water Saving and Adjustable flush system: two technologies that allow water savings of 70% compared to standard drains and to replace the sanitary fixtures without modifying the existing drain, with a view to sustainability and respect for the environment.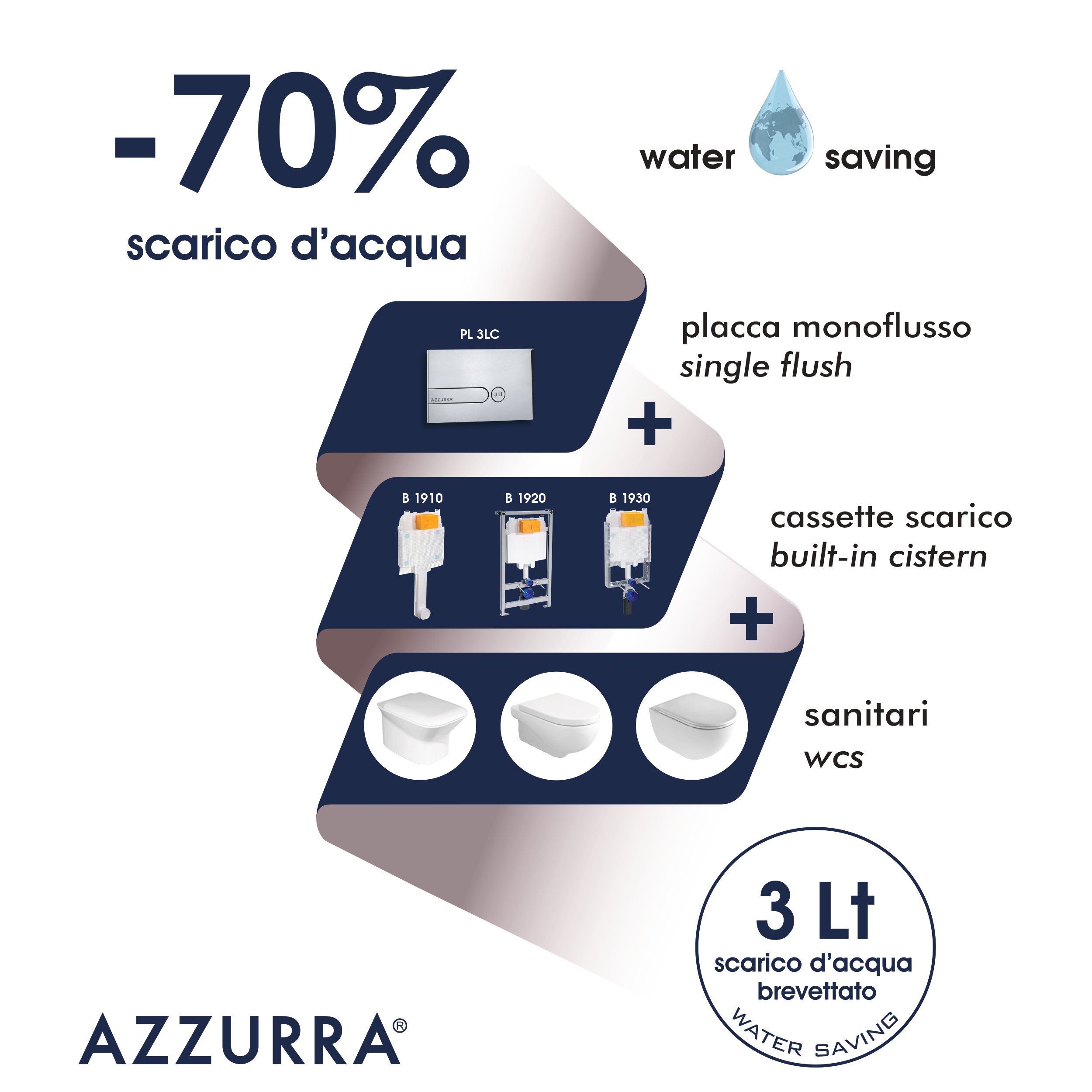 For more information on how to check compatibility with existing bathroom systems, contact the Azzurra showroom.